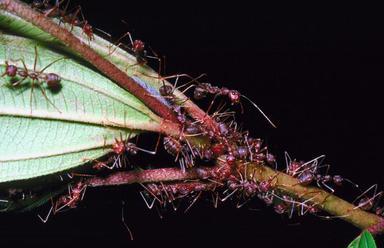 BayPest Solutions understands ants can be a nuisance. Let us help you get your life back on track and rid your world of these annoying house or workmates.

Ants are social insects and live in colonies which are located in:
(1) Soil referred to as "soil-dwelling ants" (make mounds in the yard) and
(2) Structures referred to as "structure dwelling ants" (nest in structures, trees, etc.).

Ants will have either one or two pedicel nodes, which helps in identifying them (the pedicel is the "thin" segment which connects the abdomen to the thorax). The biology and habits of each ant species are different so the following is a general description of the ant species which can be pests in our area.

Text pictures to the numbers above and we'll help you identify the ants in your home or business, or call and we'll come to you for the quote.




7944 Fake Ave, Door 56 Wonderland, NYC 12347

+92452 241564 +92452 458564