Bed Bugs were once considered a thing of the past, but not anymore. ​If you are suffering from bed bugs, you aren't alone. Bed Bugs are becoming an epidemic not just in the world, but in northeastern Wisconsin. Even expensive hotels and restaurants aren't immune.
​
Bed bugs can ruin not only your home but your health. If you think you have a Bed Bug problem, call BayPest Solutions today to schedule a home inspection.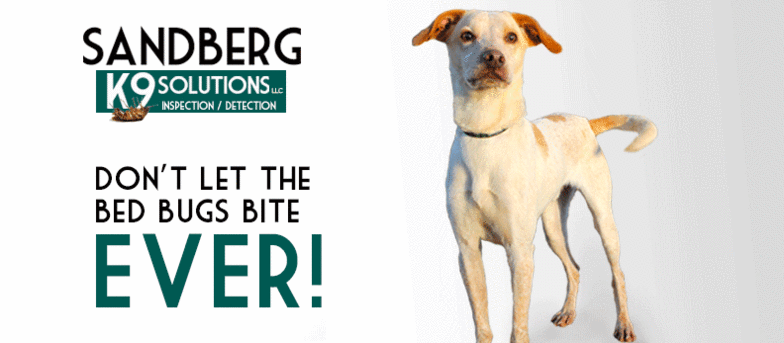 Sandberg
uses dogs and their "noses" to find existing bedbugs or potential new bedbugs.


7944 Fake Ave, Door 56 Wonderland, NYC 12347

+92452 241564 +92452 458564